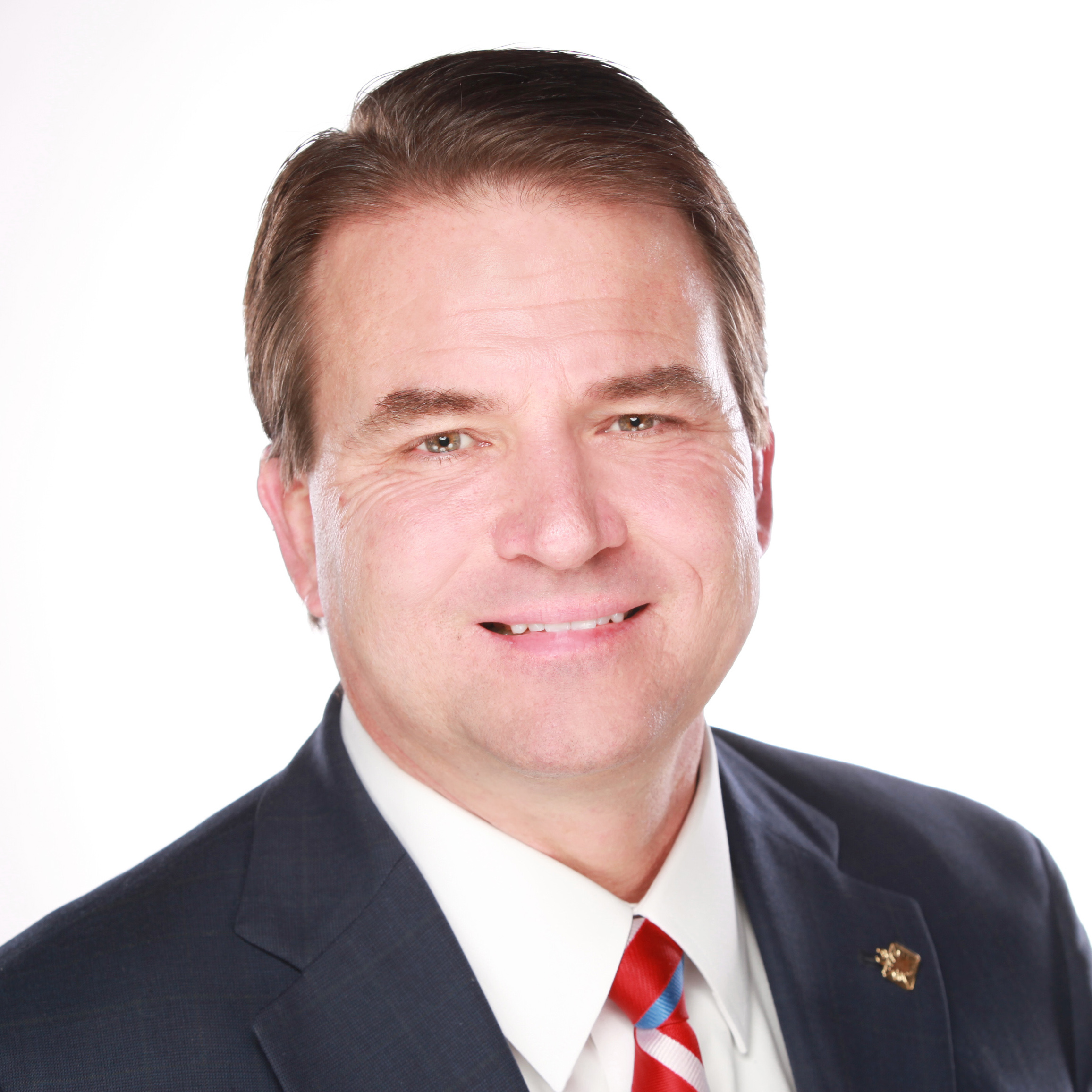 JOHN LUMMUS
President and CEO
Upstate SC Alliance
John Lummus serves as the President and CEO for the Upstate SC Alliance. In this role, he is responsible for driving the overall direction of the Alliance as well as developing relationships and supporting collaboration throughout the region.
Prior to his current position at the Upstate SC Alliance, Lummus served as vice president of Economic and Institutional Advancement at Tri-County Technical College, a position he held for eight years. Lummus also served as director of the Anderson County Office of Economic Development and worked to recruit new industry while supporting existing industry throughout the county.
A native of Anderson, John is a graduate of Wake Forest University and received his Master in Public Administration degree from the University of South Carolina (USC). He is also a graduate of the South Carolina Economic Developer's School, USC's Higher Education Leadership Program, and the national Executive Leadership Institute conducted by the League for Innovation in Community Colleges. In May of 2015, John received his SCCED (South Carolina Certified Economic Developer) certification.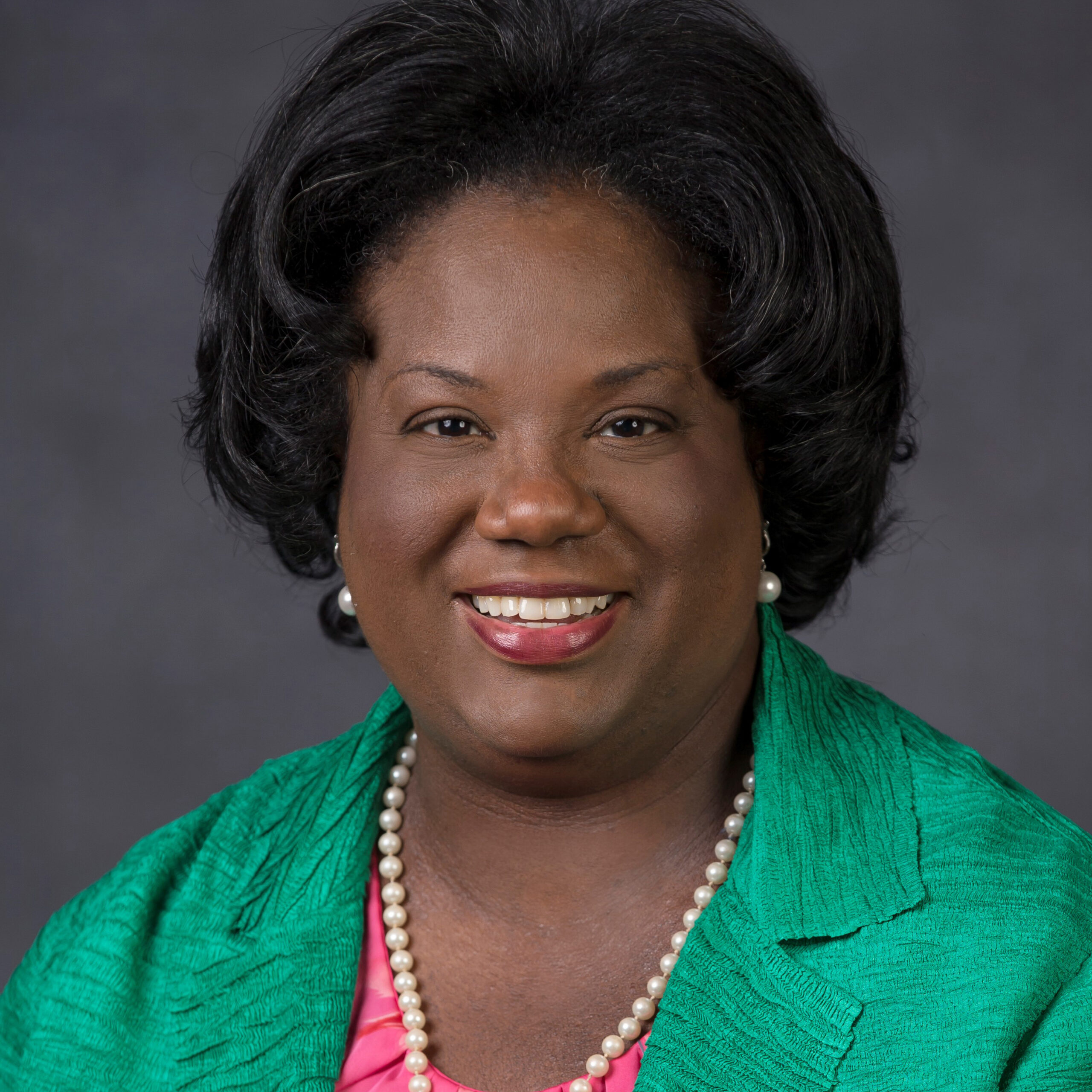 THE HONORABLE CHANDRA DILLARD
Representative, South Carolina House of Representatives
Director, Community Relations
Furman University
Chandra Dillard is the Director of Community Relations for Furman University.  She has served in this role since 2004.  She is responsible for enhancing the relationships between Furman University and the community at-large.
A Business Administration graduate of Winthrop University, she also holds a Master of Public Administration from Walden University. She is a graduate of the Richard W. Riley Diversity Leadership Academy of Furman University, Leadership Greenville and Leadership South Carolina. 
A public servant at heart, Chandra is a former member of Greenville City Council (1999-2008).  She served in this role until her election to the South Carolina House of Representatives in November 2008 until present.  In the House, Chandra serves on the House Ways and Means Committee. Chandra keeps her pulse on the community by serving on several boards and commissions.  She has been recognized by both local and state organizations for her work in conservation, education, community and economic development.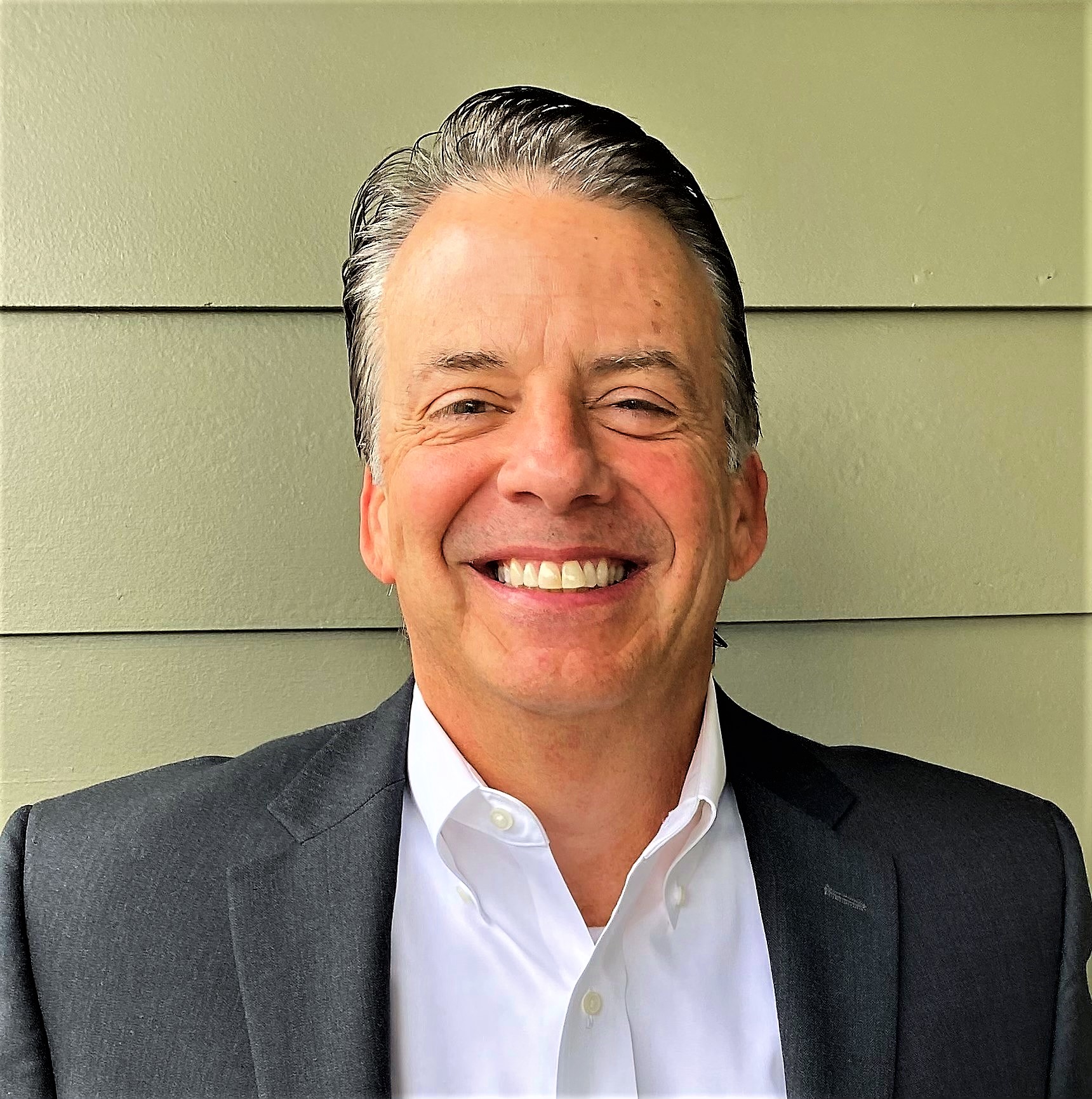 Dr. Robert Underwood
Professor of Marketing and International Business
Department of Business & Accounting
Furman University
Dr. Underwood is in his 18th year serving on the faculty of Furman University as Professor of Marketing and International Business in the Department of Business & Accounting. He earned his doctorate in marketing from Virginia Polytechnic Institute and State University (Virginia Tech), earned an MBA from the University of Alabama, and earned a Bachelor of Science in Accounting from the University of Alabama.
Dr. Underwood's research has been published in a number of refereed journals including the American Journal of Health Promotion, Annual Advances in Business Cases, Business Horizons, Case Research Journal, Global Economy Journal, Journal for Advancement in Marketing Education, Journal of Financial Services Marketing, Journal of Marketing Communications, Journal of Marketing Theory and Practice, Journal of Product and Brand Management, and Social Indicators Research. His current research program focuses on issues concerning economic globalization, foreign direct investment, and international trade.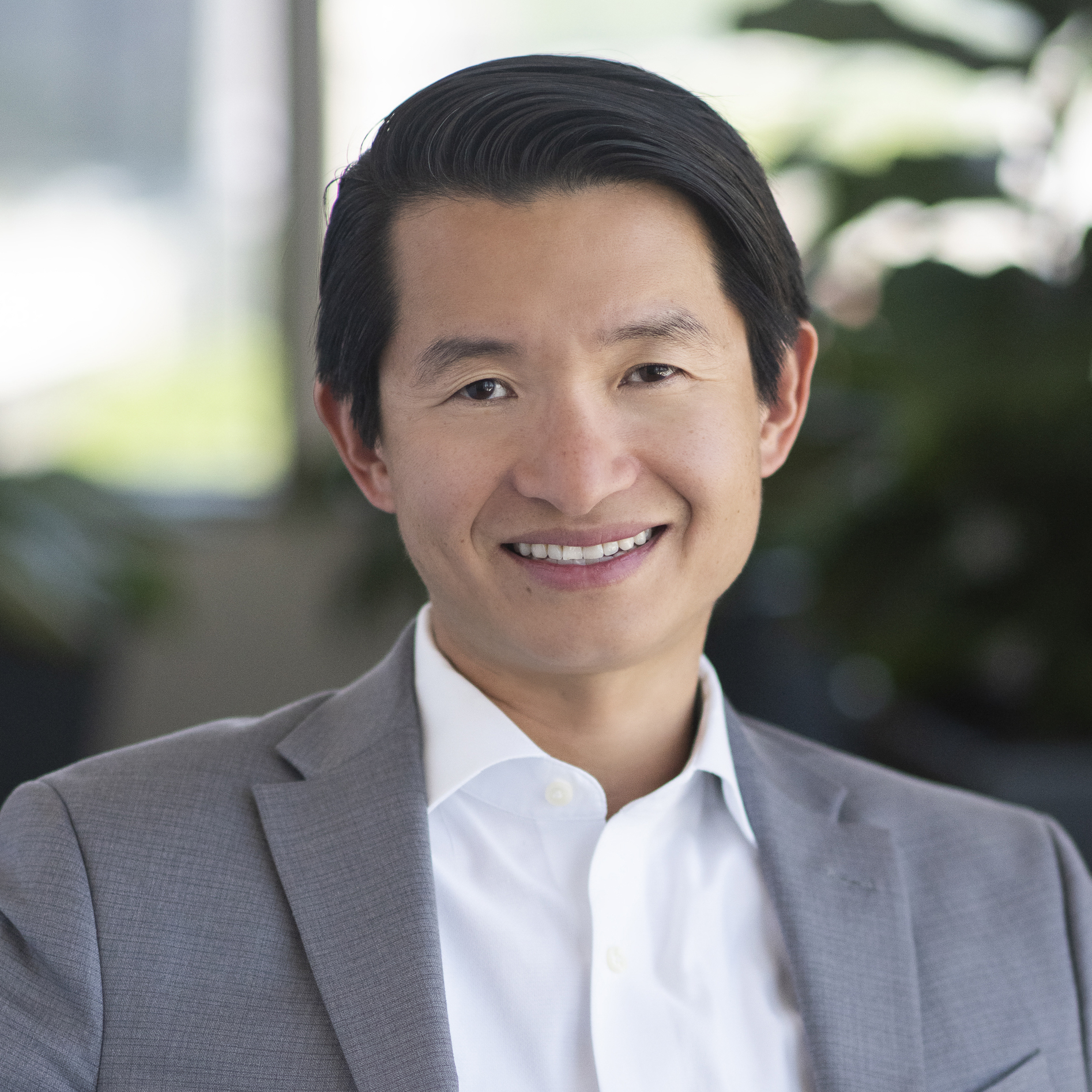 CHRISTOPHER CHUNG
Chief Executive Officer
Economic Development Partnership of North Carolina (EDPNC)
In 2015, Christopher Chung joined the Economic Development Partnership of North Carolina (EDPNC) as Chief Executive Officer and brings more than 25 years of state-level economic development experience to the role.
As a public-private partnership, the EDPNC is responsible for a number of economic development functions on behalf of the State of North Carolina, including new business recruitment, existing business support, international trade and export assistance, small business start-up counseling, and tourism, sports, and film promotion. With a staff of 70 professionals and an annual operating budget of more than $25 million, the EDPNC is focused on improving the economic well-being and quality of life for North Carolina's more than 10 million residents.
Since 2015, the EDPNC has helped North Carolina win more than 1,130 corporate expansion projects, resulting in nearly 160,000 announced new jobs and $53 billion in announced new investment statewide.
Chris previously held various executive and management responsibilities at the Missouri Partnership (2007-2014) and the Ohio Department of Development, now known as JobsOhio (1997-2007).
Chris attended The Ohio State University (OSU), graduating Phi Beta Kappa with a double-major in Japanese and economics. He also completed significant coursework towards a Master in Public Policy and Management.
Chris resides in Raleigh, North Carolina, with his wife Emily and daughters Elizabeth and Caroline.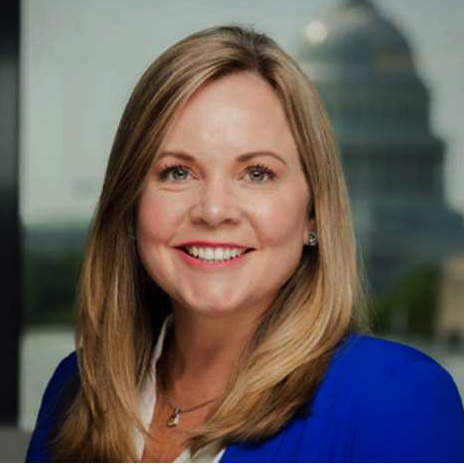 BRIE SACHSE
Vice President and Head of U.S. Government Affairs
Siemens
Brie Sachse leads Government Affairs for Siemens U.S. with responsibility to shape and drive a robust legislative and policy agenda in support of the company's business priorities across infrastructure, manufacturing, transportation, economic development and workforce. With 20 years of expertise in local, state and federal government operations, Ms. Sachse leads a team of political and policy experts that promote the company's interests and influence outcomes that impact Siemens' reputation, financial position, and ability to operate.
In this role, Ms. Sachse oversees stakeholder engagement with policymakers, industry and business associations, and other strategic partners in Washington, D.C. and nationally. Ms. Sachse joined Siemens in 2013 as a senior leader on the Corporate and Public Affairs team, where she developed a deep understanding of the company's technology portfolio and business needs.
Prior to Siemens, Ms. Sachse held positions in the Obama-Biden Administration at the U.S. Department of Transportation serving as Assistant Administrator for Public Affairs & Communications at the Federal Aviation Administration (FAA) and Director of Public Affairs at the Federal Railroad Administration (FRA).
She began her career in Orlando, Florida, where Ms. Sachse served as Chief of Staff for Orlando Mayor Buddy Dyer, helping drive policy matters and key legislative priorities while managing stakeholder relationships to advance the administration's vision and goals. Before joining the City of Orlando, Ms. Sachse spent two years at the strategic communications firm Curley & Pynn.
She serves on the Board of Directors for the Global Business Alliance and the Information Technology Industry Council, and is a member of the Steering Committee for the U.S. Conference of Mayors Business Council, as well as the Washington Economic Club and Carlton Club.
Ms. Sachse received her B.A. degree in Public Relations from the University of Central Florida, and an M.A. in Corporate Communications from Rollins College.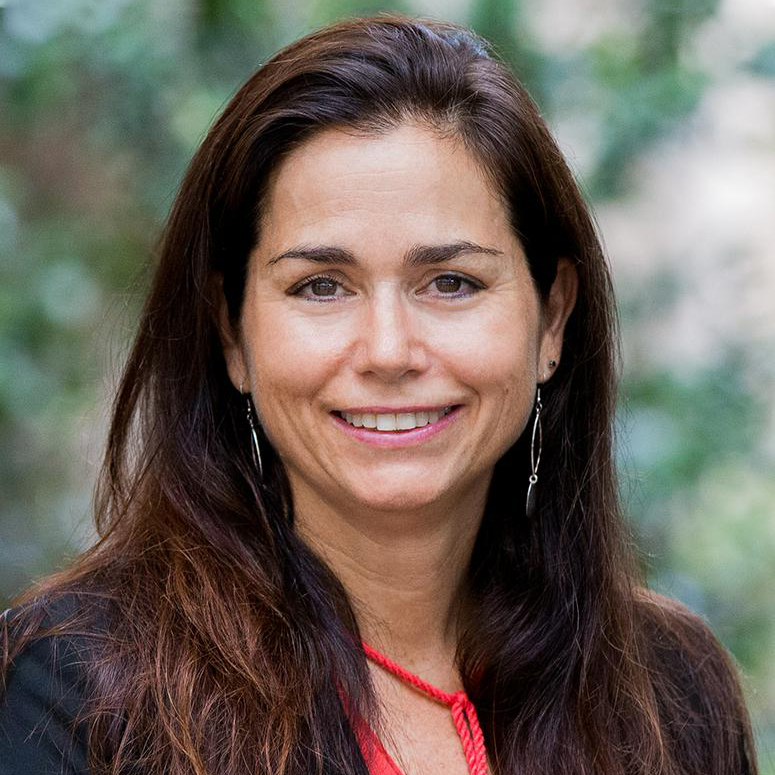 ELIZABETH GIBBES
Partner
Parker Poe
Elizabeth Gibbes leads Parker Poe's International Business Practice, helping to coordinate how the firm serves clients around the world. She understands the needs of international companies like few attorneys in the Carolinas. As a dual-national of German descent, her clients benefit from legal counsel that considers their cultural perspectives and values along with their business and legal needs. Elizabeth counsels foreign-owned companies that include those in the manufacturing, distribution, and commercial sales industries on immigration and corporate matters, serving as outside "general counsel" or assisting with specific legal issues as they arise.
For many international companies interested in doing business in the U.S., the first question is often, "How do I start operating in the United States?" Elizabeth's broad knowledge of corporate law helps investors answer some of the initial –and most critical – legal questions, such as the type of entity that should be established and how it would interact with the parent company or affiliate. While Europe's civil code can provide a substantial amount of legal protection, this foundation often isn't the case in the U.S. Elizabeth helps her clients ensure that their organizational documents and commercial contracts address the issues particular to their industry and market. These documents include intercompany agreements, supply chain commercial documentation, terms and conditions, and commercial transaction contracts. She also handles corporate transactions, including leases and asset/stock acquisitions or dispositions.
A secondary question that impacts inbound foreign-based companies is: "How do I get my executive and management team there?" Elizabeth also helps companies throughout the world secure temporary or permanent employment authorization for their workforce in the United States. As she guides clients through the immigration process, Elizabeth stays alert to related issues that could lead to audits or penalties, including compliance with applicable state and federal Employment Eligibility Verification documentation and requirements.
Elizabeth approaches her client relationships with a desire to be a part of their team. When talking with clients about their legal concerns, it's "we" and "ours," never "yours." In this way, Elizabeth becomes part of the solution by providing efficient counsel and mitigating clients' potential risks.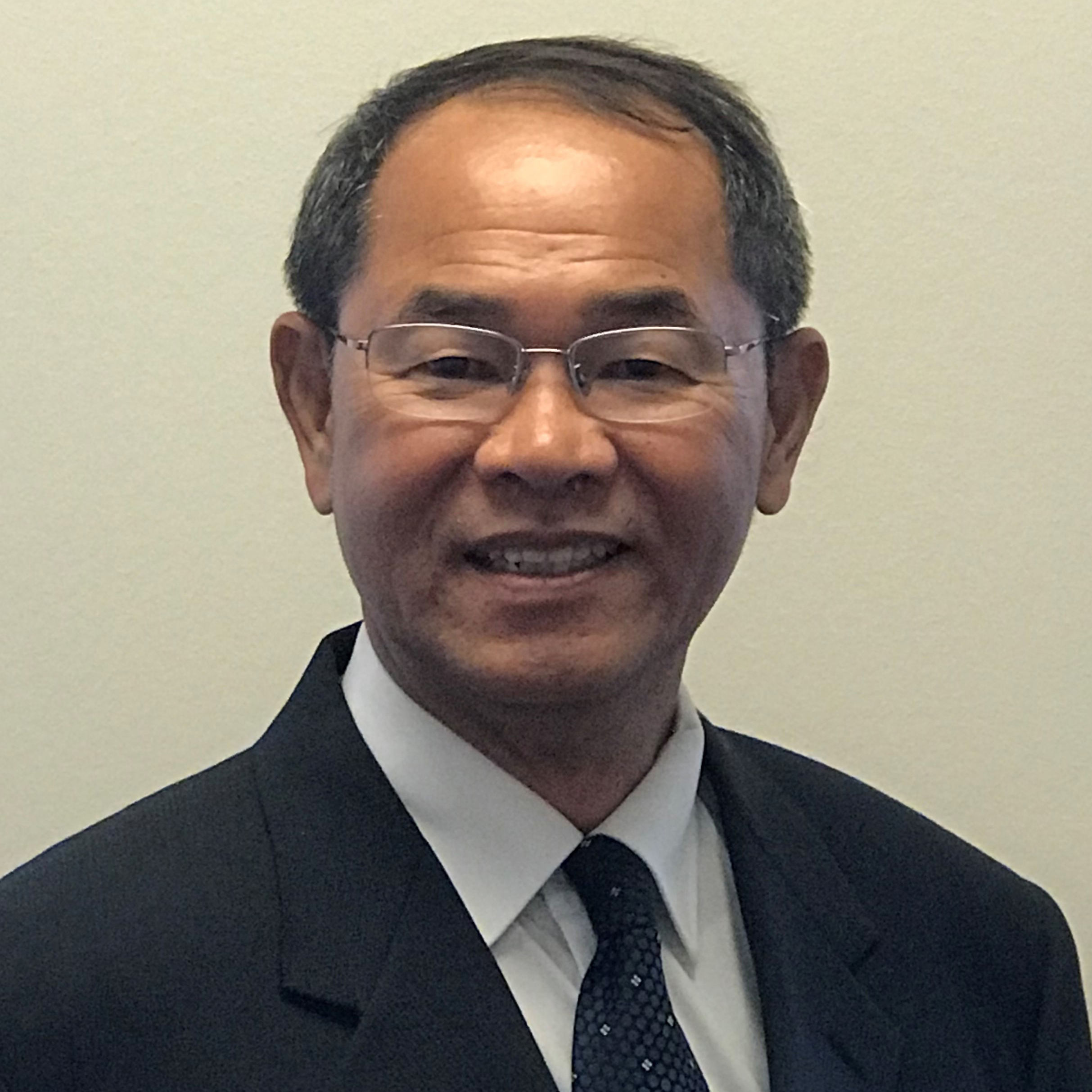 MARTIN CHEN
Director, Economic Division
Taipei Economic & Cultural Office
Martin Chen has been the Director of the Economic Division of the Taipei Economic & Cultural Office in Atlanta since 2019.
He previously represented the Ministry of Economic Affairs (MOEA) in Canada, France, and Boston of the United States. He has also served in the Bureau of Foreign Trade, the Department of Investment Services, and the Department of International Cooperation within MOEA.
Martin graduated with an MBA degree from the University of Pittsburgh.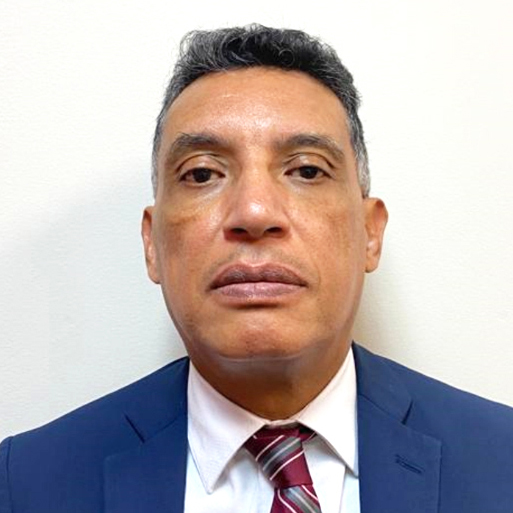 THE HONORABLE MIGUEL ANTONIO CUESTA ZARCO
Deputy Consul General
Consulate General of Mexico in Raleigh, North Carolina
Miguel Antonio Cuesta Zarco is a career member of the Mexican Foreign Service since 1992.
During two periods in the Ministry of Foreign Affairs in Mexico City (1992-1997 and 2008-2011), he was assigned to the Department of Environmental and Global Affairs. 
Abroad, he has been assigned as Deputy Chief of Mission to the Mexican Embassies in Kenia (1997-2000), Israel (2000-2004), Morocco (2004-2008) and New Zealand (2011-2015), and as Deputy Consul General to the Mexican Consulates in Chicago (2015-2021) and currently in Raleigh since August 2021.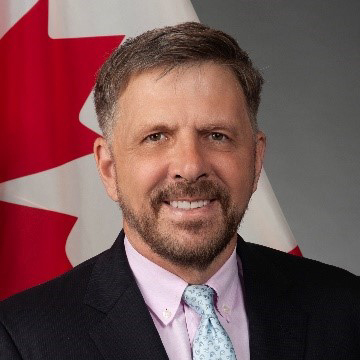 THE HONORABLE JAMES HILL
Consul General
Consulate General of Canada
Ed., University of Saskatchewan, 1983; BA [History], University of Saskatchewan, 1985; Post Graduate Diploma [International Studies], University Cândido Mendes, Rio de Janeiro, Brazil, 1998.
Mr. Hill joined the Department of External Affairs in 1989. Prior to his assignment as Canada's Ambassador to the Republic of Costa Rica with cross accreditation to the Republics of Honduras and Nicaragua, Mr. Hill served abroad as Consul General in Seattle, Washington; Chargé d'affaires at the Embassy of Canada in Kuwait; Deputy Head of Mission at the Embassy of Canada in Kabul, Afghanistan, and Chargé d'affaires at the Embassy of Canada, Tripoli, Libya.
These were preceded by assignments as High Commissioner of Canada in Maputo, Mozambique; Consul General of Canada, Rio de Janeiro, Brazil; Head of the Canadian Kosovo Diplomatic Observer Mission in Pristina, Kosovo (Yugoslavia) and as Second Secretary & Vice Consul at the Embassy of Canada in Tehran, Iran.
At Global Affairs Canada in Ottawa, Mr. Hill held management positions as Director for Middle East & Africa Commercial/Economic Relations, Director for Europe & Central Asia Commercial/Economic Relations, Deputy Director of the Latin America Division and Deputy Director of the Western Hemisphere Summits Office.
Mr. Hill was born and raised in Weyburn, Saskatchewan.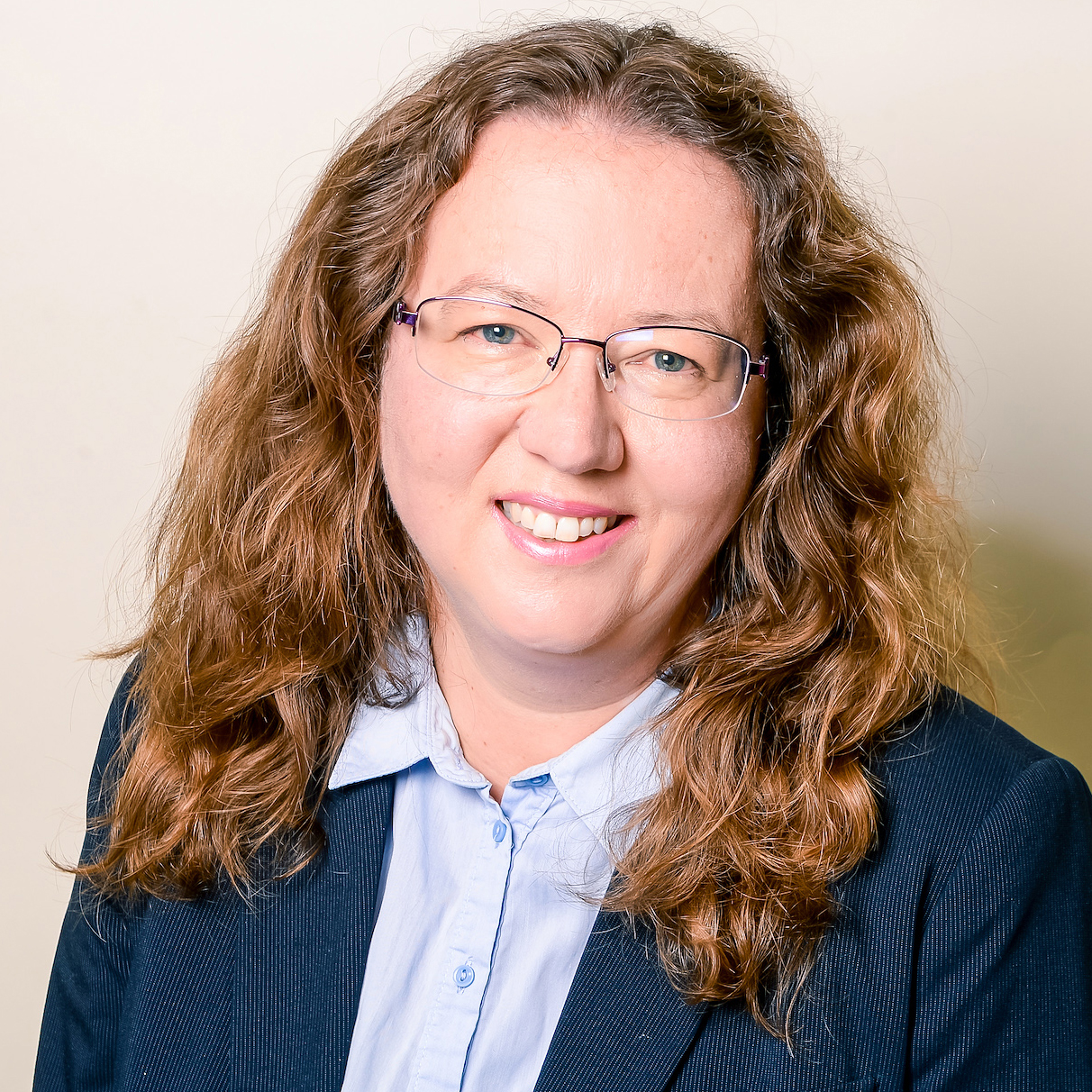 THE HONORABLE MELANIE MOLTMANN
Consul General
German Consulate General in Atlanta
Melanie Moltmann is Consul General at the German Consulate General in Atlanta and has more than 15 years of experience in the German Foreign Office, including helping to shape her government's immigration and visa policies as Deputy Head of the Division for Immigration Law, Visa and Immigration Policy from 2018-2021.
From 2013-2018, Ms. Moltmann served as Deputy Head of Mission and Counselor for Cultural and Press Affairs at the German Embassy in Tashkent, Uzbekistan. She has also held roles as a desk officer for Southeast Asia and the Pacific and as Deputy Head of Mission at the German Embassy in Yerevan, Armenia.
Ms. Moltmann has studied law in Germany, Russia, and the United Kingdom. She is a married mother of three children and fluent in German, English, Russian, and French. Her extensive diplomatic experience in immigration policy and cultural affairs makes her uniquely qualified to discuss Germany's growing economic ties in the Carolinas.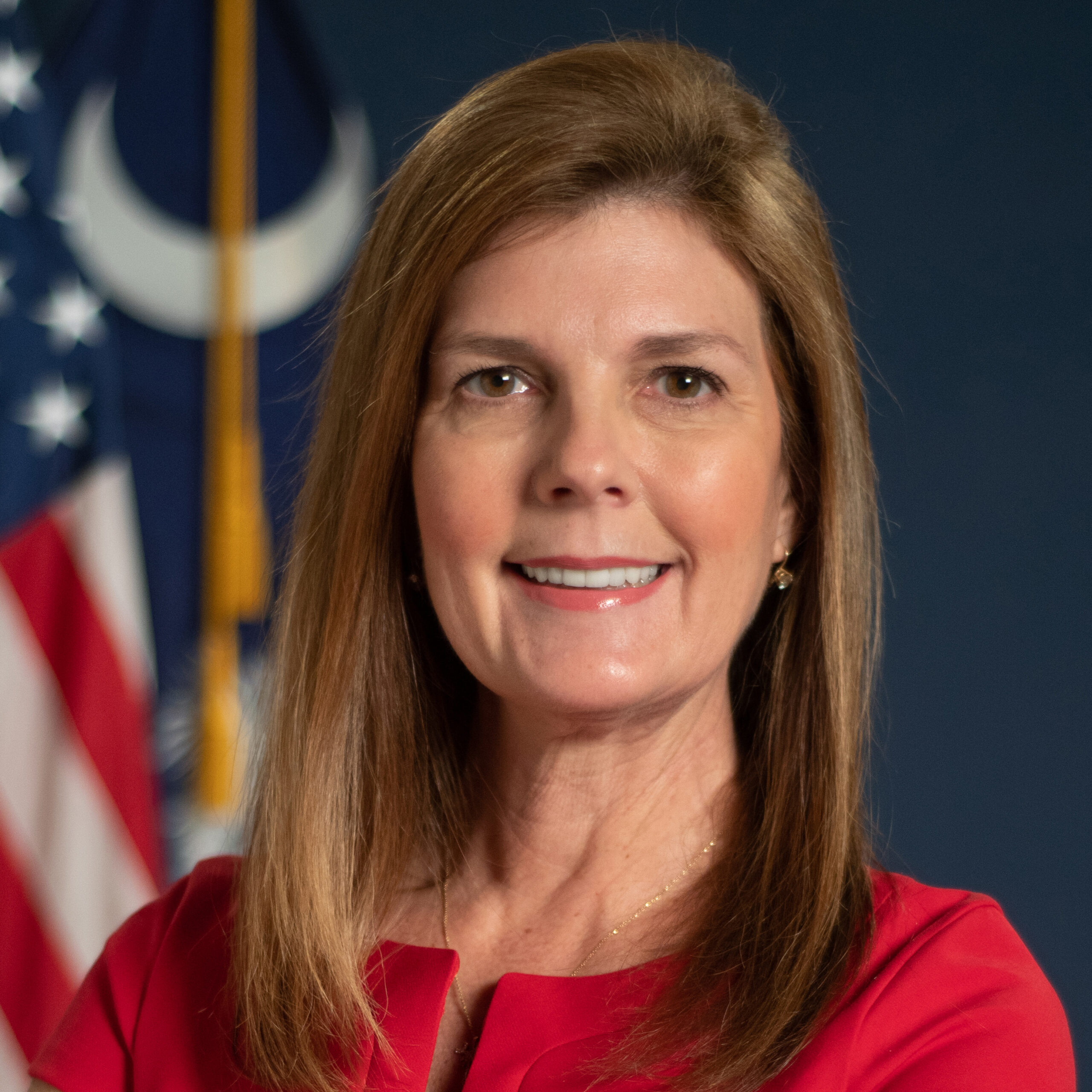 THE HONORABLE PAMELA EVETTE
Lieutenant Governor
State of South Carolina
Pamela S. Evette is the 93rd Lieutenant Governor of South Carolina and the first female Republican lieutenant governor.
An entrepreneur and businesswoman, Evette founded Quality Business Solutions (QBS), a payroll, HR, and benefits services firm headquartered in Travelers Rest. Under her leadership, QBS grew from a start-up to one of the nation's fastest growing small businesses. Evette has received numerous business and professional accolades, including the ATHENA Leadership Award® and the Enterprising Woman of the Year Award.
Since taking office in January of 2019, Evette has been laser-focused on utilizing her professional background to serve the people and businesses of South Carolina. She has dedicated her time to highlighting S.C.'s thriving small business ecosystem and attracting new business to the Palmetto state. As a staunch promoter of innovative public-private partnerships, she has also worked to bring awareness to S.C. non-profits and the impact they have in our local communities.
Beyond business, Evette's passion for serving others has guided her focus on early childhood education and reading. In 2019, she was asked the join the sixth cohort of Hunt-Kean Leadership Fellows Program which focuses on state education policy. A strong advocate for school choice, Evette is also a vocal supporter of S.C.'s world-class technical college system as a pathway to career success.
Evette serves on the boards of directors of the St Francis Foundation (affiliated with Bon Secours St. Francis Hospital) and the National Association of Professional Employer Organizations (NAPEO).
She holds a Bachelor of Business Administration in accounting from Cleveland State University. A resident of Travelers Rest, S.C., Evette enjoys spending time with her husband, David, their three children, and her mother, Jennie, who lives with them.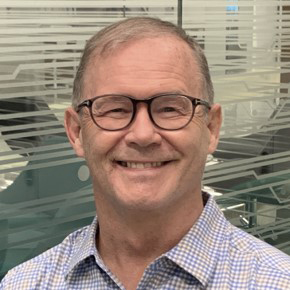 ALEXANDER GRANT
Managing Director
Head of Client Fraud Prevention, Commercial Banking
JPMorgan Chase & Co.
Alec Grant is the Head of Client Fraud Prevention, a newly established role within CB Global Services, reporting to Dan Wilkening. The CB Global Services Fraud Prevention function is responsible for designing and delivering strategies to protect both the firm and its clients from losses. By driving forward the future of fraud detection through AI models and data analytics, the team seeks to enhance client experience and increase recovery rates across all products and channels – including client education, electronic payment, check and card fraud risk.
Alec brings 15 years of experience in building and executing fraud, financial crime and operational risk strategies. Most recently, he was at Barclays, where he was responsible for Global Fraud Management. Alec has also done similar work at Royal Bank of Scotland (RBS) and has a track record of implementing innovative solutions to combat fraud across both Corporate and Consumer segments.
In addition, Alec is a sought-after industry expert who previously sat on the Global MasterCard Advisory Council, was the Chair of the Financial Fraud Trade Association, a former member of the UK Joint Fraud Task Force, chaired by the Home Secretary, and was the former Money Laundering Reporting Officer of Barclays Retail Bank.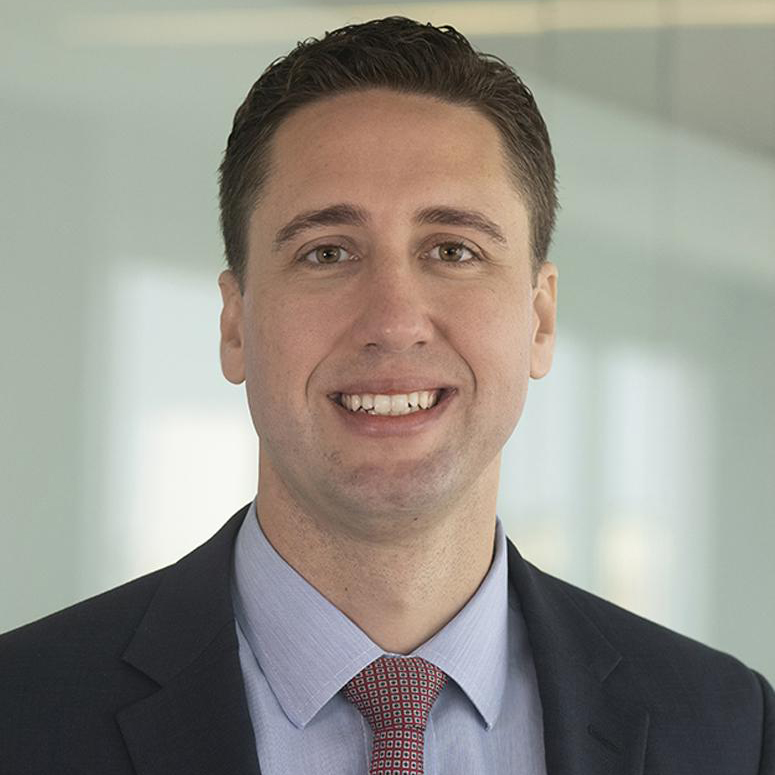 COLLIER MARSH
Partner
Parker Poe
Collier Marsh focuses his practice on land use, state and local property tax, construction, and commercial litigation. His clients include real estate developers, commercial property owners, property managers, homebuilders, and homeowners associations. He represents his clients through all stages of construction and development, from the initial zoning and entitlement to the ultimate resolution of disputes.
In his land use practice, Collier represents developers of commercial, residential, and mixed-use projects in the Triangle and throughout North Carolina. He represents his clients before legislative bodies, boards, and commissions, and he helps them secure rezonings and other land use approvals.
In his property tax practice, Collier represents large commercial property owners before local boards and and the North Carolina Property Tax Commission. He leads a team at Parker Poe that has handled hundreds of property tax appeals throughout North Carolina.
Collier also litigates on behalf of his clients in the superior courts of North Carolina, the federal district courts of North Carolina, the North Carolina Court of Appeals, and the Fourth Circuit Court of Appeals. In addition, he volunteers as an advocate for abused and neglected juveniles through the North Carolina Guardian ad Litem program.
Prior to joining Parker Poe, Collier served as a law clerk for the United States Attorney's Office for the Eastern District of Kentucky and the Office of the Attorney General of Kentucky.
While at the University of Kentucky College of Law, Collier served as the editor-in-chief of the Kentucky Journal of Equine, Agriculture, and Natural Resources Law and was a member of the Trial Advocacy Board. He also worked at the University of Kentucky Legal Clinic, where he provided pro bono legal services for the local community.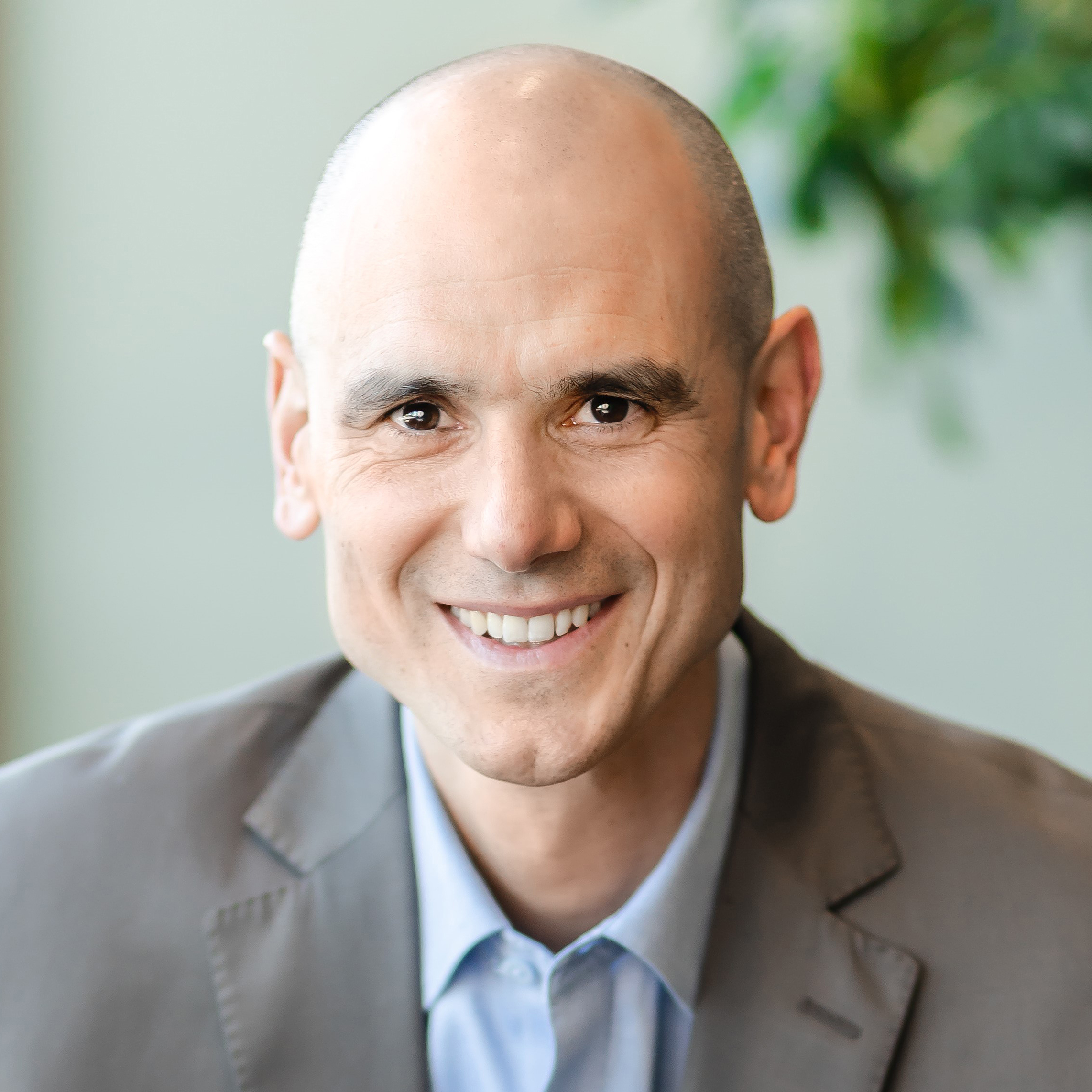 BARRY CUTSHALL
Senior Vice President, Preconstruction
Myers & Chapman
A 28-year construction industry veteran, Barry joined Myers & Chapman in 2018 as Senior Vice President after more than two decades with international property and infrastructure group, LendLease.
In his current role, he oversees the preconstruction team, engaging with clients as well as design and subcontractor partners. As a member of the Myers & Chapman leadership team, he also helps shape the company's overall vision and strategy.
Barry earned a Bachelor of Science in Civil Engineering and Construction and a Master of Construction Engineering and Management from North Carolina State University. He is a DBIA Designated Design-Build Professional and LEED Accredited Professional.
Born and raised in the Carolinas, Barry lives with his wife and two children in Fort Mill, SC.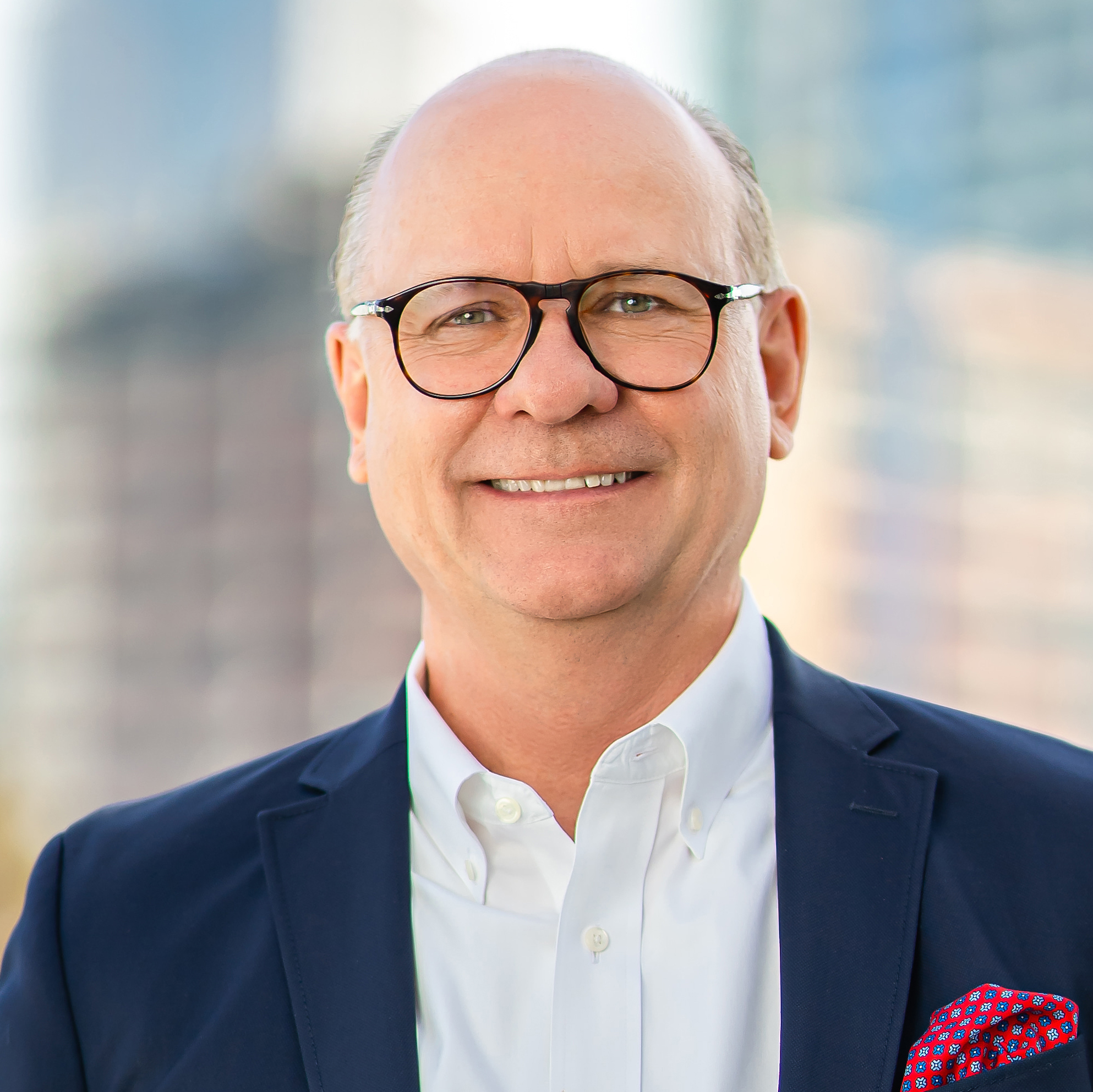 BILL JOSLIN
Principal
Director, Industrial Practice Area
McMillan Pazdan Smith Architecture
Bill Joslin is a Principal of McMillan Pazdan Smith Architecture and director of the firm's Industrial Practice Area with an experienced focus and understanding of manufacturing and logistics projects. With decades in the architecture and planning industries, U.S. and international, Bill leads the delivery of project programming, design, design management, and construction administration services with a reputation for exceptional work in the commercial, corporate, and industrial sectors. He has successfully partnered with global FDI companies and multinational brands looking to expand their footprint or establish a presence in the Southeast.
He is committed to delivering exceptional results that align with each client's unique needs and goals. Bill's credentials and as a LEED Accredited Professional also make him a trusted advisor for commercial clients looking to achieve sustainable design solution efficiency in large-scale projects. His work synthesizes a clear design response within the cost constraints of the budget and desired scope of the project to contribute to the success of our clients and to enhance the quality of life for the communities these projects serve.
Bill brought his architectural and urban planning design experience to McMillan Pazdan Smith in 2006 that included 17 years of practice in London, England and Berlin, Germany. His work and projects have been recognized in design journal and monograph publications in Germany. Bill's project management expertise includes cross-cultural design and coordination experience and fluency in the German language.
Bill received a Bachelor of Design in Architecture from the University of Florida before graduating with a Master of Architecture degree from the University of Illinois at Chicago in 1987. Scholastic achievements include receipt of the AIA School Medal and Henry Adams Certificate of Merit award for excellence in his study of Architecture at the University of Illinois at Chicago.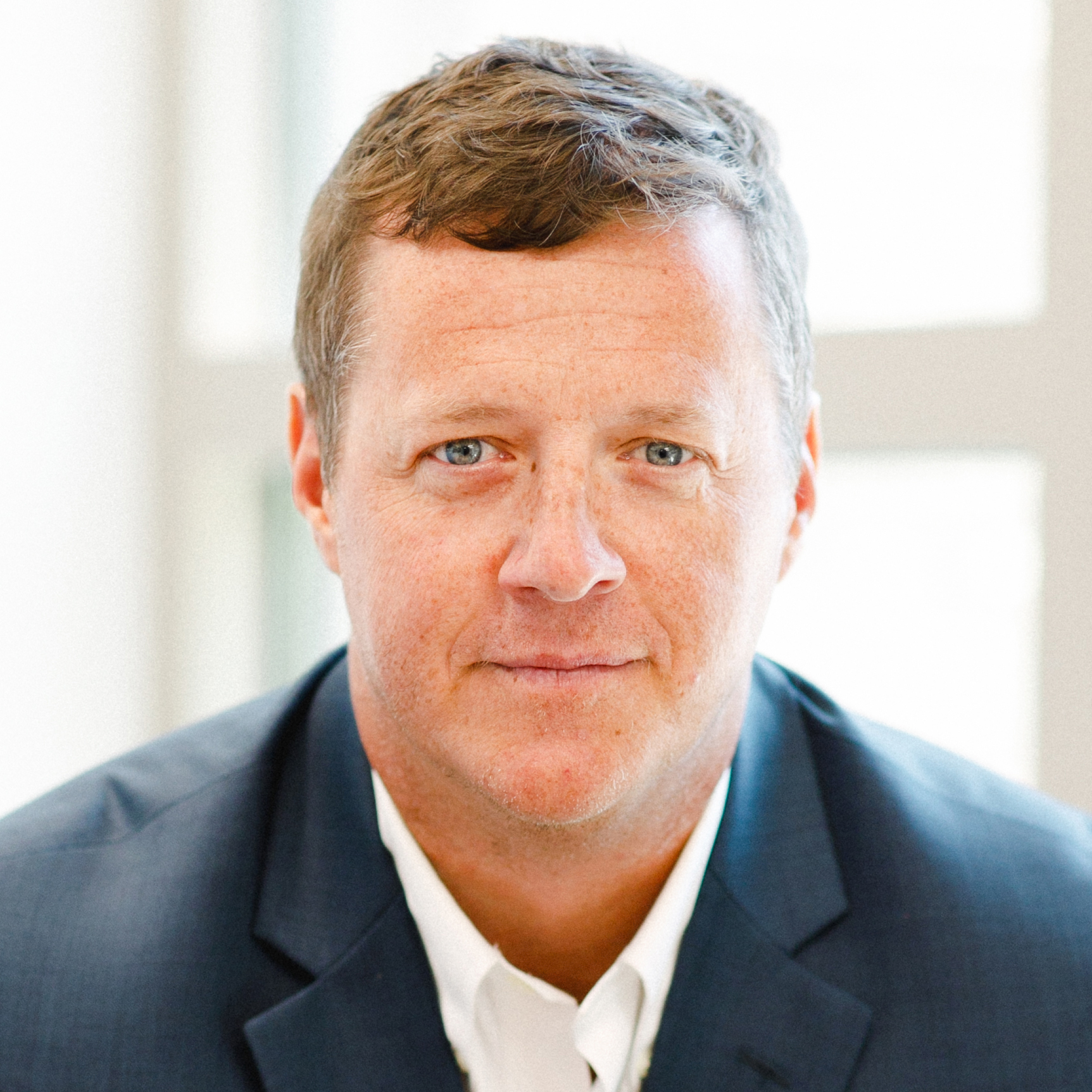 DEREK MATHIS, MRED
Senior Vice President
SunCap Property Group
Leading SunCap's Charleston, SC, office, Derek oversees development of build-to-suit and industrial properties across the country as well as speculative development efforts in South Carolina, Georgia and Florida. He has successfully delivered projects for companies such as Magna International, Milliken, SHL Medical and Home Depot and has been involved with several economic development projects including Volvo Cars US, Thorne Research and Juliska.
Prior to joining SunCap, Derek served as Director of Industrial Development for WestRock Land & Development, where he was involved in the development of +12,000 acres of industrial land across ten campuses and completed transactions totaling $150 million.
Derek currently serves on the Board of Directors for the Charleston Regional Development Alliance and has served as a Port Ambassador for the South Carolina Ports Authority. He is a past president and board member at the Dee Norton Lowcountry Children's Center and sat on the Berkeley Chamber Board of Directors. In 2016, Derek was named to Charleston Business Magazine's "50 Most Influential" list and was a member of the 2015 "Forty under Forty" class, awarded by Charleston Regional Business Journal. He earned a bachelor's degree in Business Administration and Management from Clemson University and a Master of Real Estate Development from Georgetown University.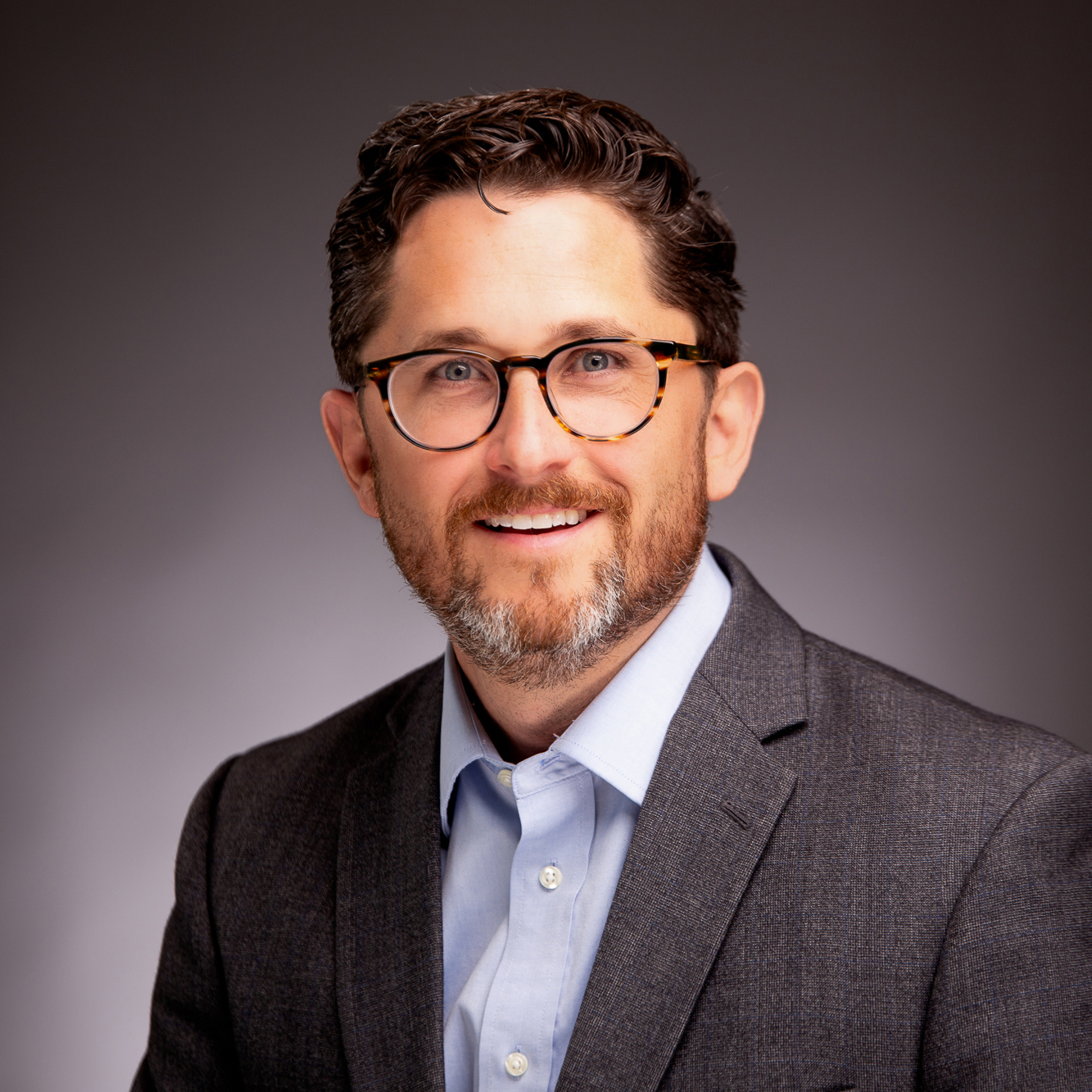 Tim Quinlan
Managing Director, Senior Economist
Wells Fargo Corporate & Investment Banking
Wells Fargo & Company
Tim Quinlan is a managing director and senior economist with Wells Fargo Corporate and Investment Banking. Based in Charlotte, N.C., he provides analysis on U.S. economy and major foreign economies.
Tim's work has been published in academic economic journals and his comments on the economy regularly appear in The Wall Street Journal, The New York Times and USA Today. He is also a frequent guest on Bloomberg TV, CNBC and National Public Radio.
Tim first joined the company in 2002 and previously held positions as a trust account portfolio manager and investment strategist before joining the economics group in 2007. Prior to joining the company, he worked for Putnam Investments in Boston.
Tim is a member of the National Association for Business Economics. Tim has a B.A. from Siena College in Albany, N.Y.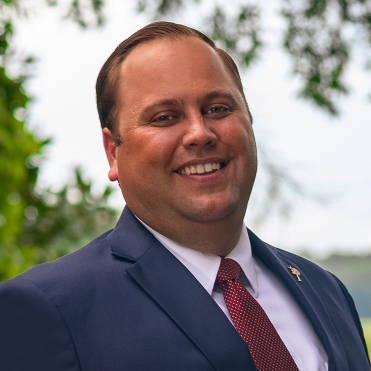 STEPHEN ASTEMBORSKI
Director
SC Aerospace
Stephen joined SC Competes in 2020 after working as a Manufacturing Projects & Initiatives Specialist for GE Aviation's Operational Excellence Team (Delivery Tiger Team). Stephen was one of the original members of the Delivery Tiger Team, working with aviation suppliers to improve delivery of parts to GE Aviation shops. In addition to that role, Stephen spent time working as a Product Quality Engineer and Operations Leader for GE Aviation and GE Power in both Greenville, South Carolina and Schenectady, New York.
Prior to starting a civilian career, Stephen was an officer in the United States Army. After completing Armor officer training at Fort Knox, Kentucky, he was assigned to the 7th Squadron, 10th Cavalry Regiment in Fort Carson, Colorado. He was deployed to Afghanistan as part of Operation Enduring Freedom and Kuwait as part of the Area Support Group-SECFOR South mission. Stephen has been awarded the Order of St. George-Black Medallion, Order of the Spur, Combat Action Badge, and Bronze Star Medal. He left active duty in 2014 with the rank of Captain.
Stephen graduated from the United States Military Academy at West Point, where he earned a bachelor's degree in mechanical engineering with honors. He currently serves as President of the West Point Society of Upstate South Carolina and was Co-chair of the Class of 2009's 10-year Reunion Gift Campaign. Stephen is a member of the Greenville Transit Authority Board and is a parishioner of St. Mary's Catholic Church. Stephen lives in Greenville with his wife, Caroline.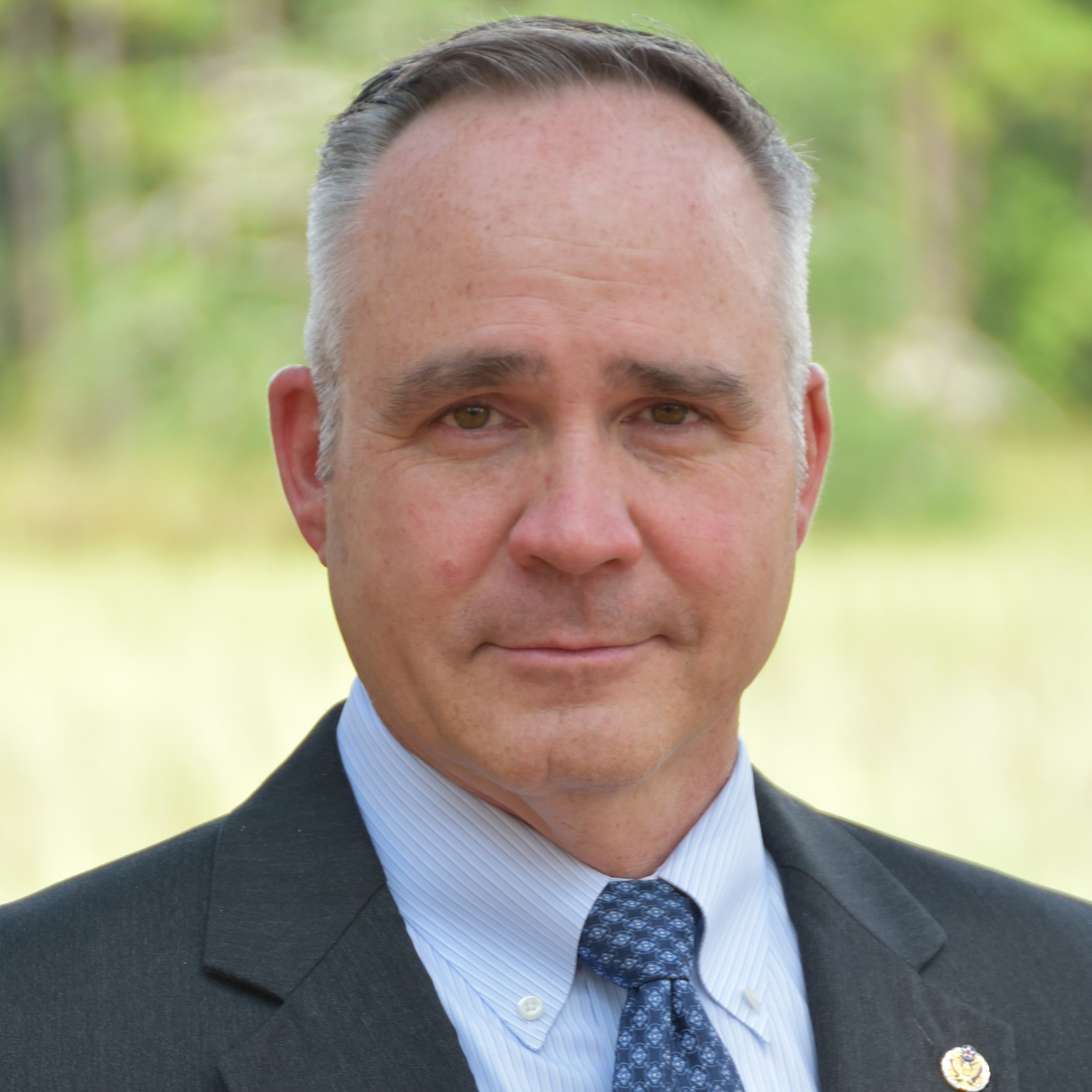 MARK HARRIS
Director of Site Operations
GKN Aerospace South Carolina
Mark Harris has over 30 years of aerospace experience and is currently the Director of Site Operations for GKN Aerospace in South Carolina and Washington State. In this role, he oversees the assembly of advanced composite and alloy structures for Boeing and HondaJet programs as well as state-of-the-art manufacturing of inlet lip skins for the Boeing 737 MAX and 777X. GKN's South Carolina operations are comprised of two facilities in Orangeburg that encompass more than 275,000 square feet. Their Washington operations are located in Sumner and are focused on assembly and paint of Boeing 737 MAX winglets in a facility that encompasses 56,000 square feet. 
Prior to joining GKN, Mark worked as an executive in aerospace manufacturing and completed a 25-year career in the US Air Force, retiring as a Colonel. In his last role in the Air Force, he commanded the 437th Maintenance Group at Joint Base Charleston in South Carolina. In that capacity, he led 1,600 people and managed the world's largest fleet of C-17 aircraft supporting worldwide operations. He has an in-depth background in all aspects of aircraft production, logistics and sustainment having directed flight line, heavy maintenance and manufacturing operations on more than 20 airframes. 
Mark holds Master's Degrees in Organizational Management from The George Washington University, Human Resource Management from Webster University and Military Operational Arts and Sciences from Air University. Additionally, Mark is a member of the Palmetto Military Support Group Board of Directors and a member of the SC Aerospace Advisory Board.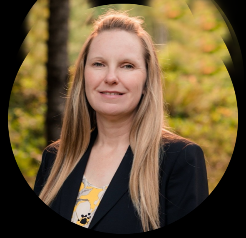 KATE KONOPASEK
Director of Manufacturing
Toray Composite Materials America, Inc.
Kate R. Konopasek is Director of Manufacturing for Toray Composite Materials America (CMA) in Moore, SC, where she oversees the facility's production of advanced carbon fiber composite materials for Boeing 777 and 787 airliners.
Toray CMA was founded in 1992 as a supplier adjacent to Boeing's Composite Manufacturing Center in Tacoma, WA, before expanding to Decatur, Ala., and now the Spartanburg area. Toray CMA's South Carolina plant provides critical supply chain redundancy and diversification as a cornerstone of Toray's growth in North America.
Konopasek has more than 20 years of experience in aviation manufacturing and quality assurance engineering, with proven expertise in Lean management, team building, and developing control projects for highly precise, mission-critical work.
She has a bachelor's degree in management from Wichita State University and her MBA from Baker University, both in Kansas.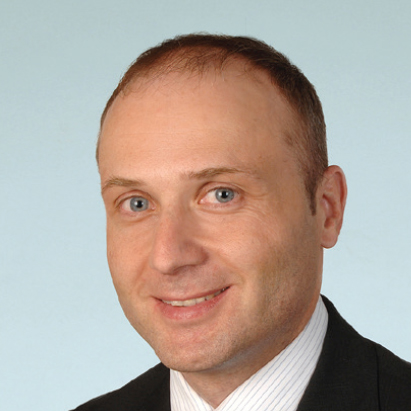 Oliver Hecking, CPA
Partner
Rödl & Partner USA
Oliver Hecking is a Partner at Langford de Kock LLP, Charlotte, North Carolina, and Rödl Langford de Kock LLP Greenville, South Carolina (both "Rödl & Partner USA"), where he specializes in international taxation and auditing for European, primarily German, speaking companies in the U.S. Oliver assists foreign companies with their first U.S. market entry and is also a frequent speaker on various international tax and accounting topics.
Oliver has more than 25 years public accounting experience in the U.S. Before joining the Carolina Practice of Rödl & Partner USA in 2009, Oliver worked in several offices around the world, including Atlanta, Georgia; Nuremberg, Germany; and Moscow, Russia.
Areas of Expertise
» Attest services (audits, reviews and agreed-upon procedures) in accordance with US-GAAP, IFRS and German GAAP
» US-GAAP/IFRS/German GAAP conversions
» International taxation and planning
» Corporate and individual taxation planning
» Specialized in consulting with European companies that conduct business in the U.S.
» Assistance with market entry which includes site selection
» Frequent speaker on accounting, tax and general business aspects of establishing subsidiaries in the U.S. market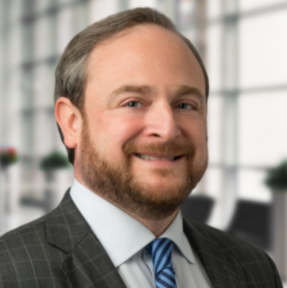 Sam C. Moses
Partner and Co-Chair, Manufacturing & Distribution Industry Team
Parker Poe Adams and Bernstein LLP
Sam Moses is a corporate and economic development attorney who represents U.S. and international companies, including manufacturers, distributors, industrial developers and renewable energy businesses. He advises on a variety of transactions and coordinates business expansion and incentives projects for companies throughout the United States.
Prior to joining Parker Poe, he served as managing director of the State of South Carolina's European Office in Germany, advising European investors on U.S. site location projects. He also managed South Carolina's export development program for Europe, Africa, and the Middle East, advising U.S. companies on international trade and market entry strategies. In 2002, he was selected to serve as a Robert Bosch Foundation Fellow in Frankfurt, Germany, during which he worked for Credit Suisse First Boston and Gleiss Lutz, a leading German law firm.
Since 2010, Sam has been involved in business expansion and incentives projects resulting in more than $10 billion in capital investment, as well as the creation of more than 10,000 jobs in various industries, including food processing, automotive, powertrain, metalworking, advanced materials, electronics, renewable energy, chemicals, agribusiness and aerospace.
Sam has received multiple accolades from the legal and business communities over the years for his advising in the area of international business and economic development.  Most recently he was ranked in The Best Lawyers in America,® whose rankings are among the highest standard in the legal industry. He is one of the Co-founders of the Global Carolina Connections conference. Sam stays active in multiple professional organizations including the German American Chamber of Commerce, the South Carolina Economic Developers Association and the South Carolina I-77 Alliance. Sam is fluent in German.
© 2013 - 2023 GLOBAL CAROLINA CONNECTIONS